Villers-Bretonneux; Robinvale's French Sister Town

Villers-Bretonneux is now a civic tribute to the valor of those Australian, British and Canadian soldiers, with the hotels and streets named after Australian cities. Rue de Melbourne runs through the centre of Villers-Bretonneux and L'hotel is a favourite watering hole for many locals.
The Australian flag and the French Tricolor fly side by side at a huge war memorial outside the town, and stand together in a classroom at the local primary school. The first road sign to greet visitors in Villers-Bretonneux proudly proclaims Robinvale, Australia, as its twin town.
The official twinning ceremony took place in 1984, with respective celebrations held in both towns.
Just as Robinvale has Caix Square, the Villers-Bretonneux village centre has been named Robinvale Square.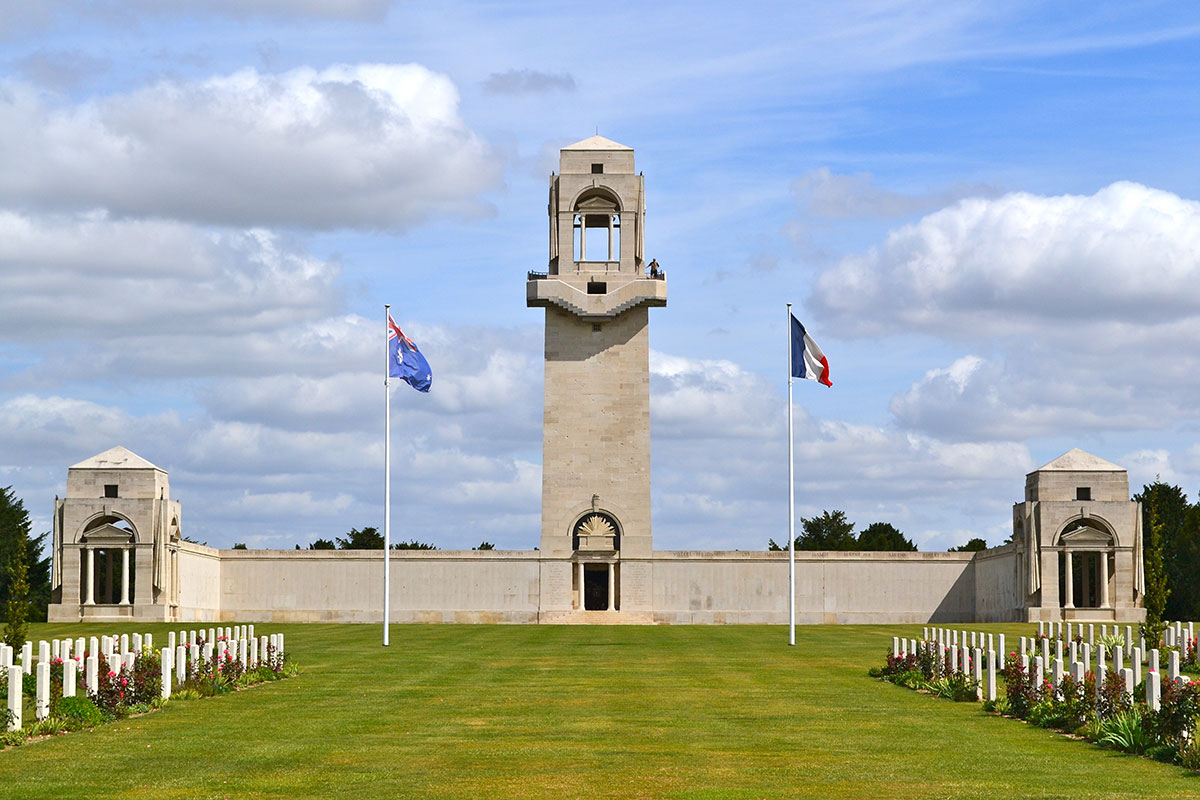 Our War Heros Distinguished Themselves at Villers-Bretonneux on April 25th, 1918
It is a cherished relationship that exists between the two towns, but the Australian Army paid a high price in the battle that led to the alliance between France and Australia.
The battle at Villers-Bretonneux in 1918 was to become renowned for some of the most savage fighting of the war. Indeed the story of the 13th and 15th Australian Brigades at Villers-Bretonneux is recorded as one of the most bloody episodes in Australian history and is known by the Germans as "the black day".
Following the fierce battle where almost 2,400 Australian soldiers died (source) in the battle the bond between Villers-Bretonneux and Australian was cemented after the war when the City of Melbourne was adopted the war-ravaged village and pledged £22,700 to rebuild the local school. The money was raised by Victorian school children who held penny drives.
The Relationship Today
Hundreds of Australians continue to visit Villers-Bretonneux each year, and the number of French visitors to Robinvale also grows annually.
Apart from the warm welcome by locals, visitors also enjoy the many attractions of this rich horticultural district. A huge range of fruit and vegetables are grown, along with almonds and fine wines.
The Robinvale district takes great pride in its French connection, paving the way for a long and warm relationship with the village of Villers-Bretonneux.
Our proud war heritage continued, after WWII Robinvale developed rapidly after the surrounding land was acquired and parcelled up as part of the soldier settlement scheme, and was principally used to grow grapes and citrus. Many of the streets in the town are named after significant war battles Australian's have served in over the years.