Robinvale Grove of Honour
Supplied courtesy of the © Robinvale Sentinel

In 2003, after six long years of hard work undertaken by many people, the Grove of Honour on Latje Road was finally completed.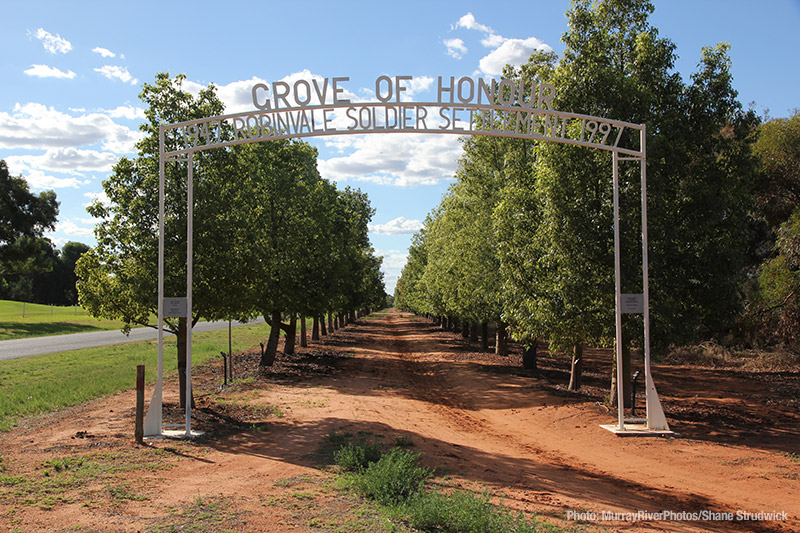 The project was initiated by the committee formed for the 50 years celebration of the Settlement in 1997, and when those celebrations concluded, the Robinvale RSL Sub-Branch took over the job of looking after the 246 Kurrajong trees representing the original 246 ex-servicemen who took up dried fruit blocks after World War 11.
Swan Hill Rural City Council provided the trees and a watering system. Three nearby growers, Tony Camera, Lazzara Bros and Shane Ryan provide the water. Each tree has a steel post with a plaque attached engraved with the names of the husband and wife, their block number, and the year they came to Robinvale. The trees are kept weed free by shovel and under-tree weedicides, and all the work is done by voluntary labour. To enable people to locate a particular tree, there is a colour-coded system – north end green; south end red. Lists have been placed in prominent places such as the Rural Life Museum near the Railway Station, the Tourist Information Centre and the Resource Centre.